Do It Yourself Household Payroll Software
Simple pricing, no hidden fees.
Please make your purchase of NannyPay by selecting the appropriate product.
After your payment has been received Desktop users will be emailed a software activation code and Cloud users will be emailed login credentials. This information will be emailed from [email protected], so please whitelist this email address in your spam filters. If you do not receive the code within 2 hours please check your spam folder first, then email us at: [email protected] for assistance.
Please Note:  NannyPay software is licensed on an annual (365 day) subscription basis.  For your convenience, your subscription will automatically renew at the end of its then current annual term. Please see the Terms and Conditions concerning your purchase for more information, including how to opt-out of the auto renewal process.
Not sure which is
right for you?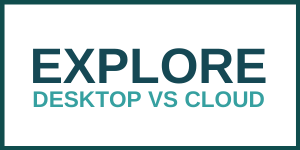 I do appreciate the product. It makes my life easier and is worth the expense.
NannyPay is a fantastic product and was a huge help to me during my employment of a nanny. I highly recommend it.
I've used your [software] for close to two years and love it.
The software works wonderfully.  It was easy to use and the withholding calculations were accurate.
I have had a subscription to NannyPay software for many years, and it has been very helpful.
Thanks for creating an easy-to-use software!!
Love the product.  Simple, easy and affordable.