Over the coming months NannyPay will be introducing you to our guest bloggers who will cover a range of topics from Tax Law to Tips for Parents. Have a topic you want to see covered? Send us an email at [email protected].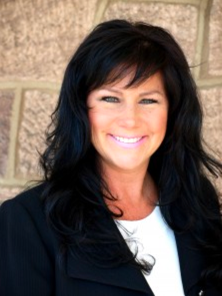 Meet Paula Robinson
Worker's Compensation Attorney
Paula Robinson, Esq. has been practicing for 28 years in a wide variety of jurisdictions within Pennsylvania. Paula has worked for employers and insurance companies, and applies that knowledge of the system to serve her current clients–disabled and injured workers. Ms. Robinson has vast experience with the inter-workings of the PA workers' compensation system. Paula Robinson is an aggressive, yet compassionate lawyer who fights for her clients' rights and is well aware of the strategies of the defense lawyers working for the employers and their big insurance companies. With experience as a defense lawyer in workers' compensation cases, Paula has first hand knowledge and experience with the insurance companies. This experience provides Paula a distinct competitive advantage to maximize the recoveries for her current clients–injured and disabled workers.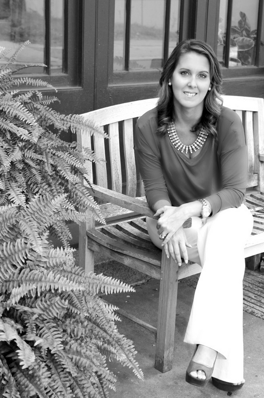 Meet Kristin Kane Ford
Director of Social Media and Parker's Mom
Kristin Kane Ford is the Director of Social Media with Kane Partners LLC. In 2010 the division was launched as an opportunity to collaborate, educate and strategize with businesses around the use and implementation of social media platforms including, LinkedIn, Facebook, Twitter, YouTube, Pinterest and blogging. Kristin's focus is not only to provide the 'how-to' training but equally as important to help a company build a manageable and working social media plan and strategy.
Kristin has been a continuing special guest on NBC10s 'Survive and Thrive' with Tracy Davidson as a subject-matter-expert providing career advice for job seekers and social media tips for business. Kristin can be seen across the Philadelphia region and nationally speaking on various topics including LinkedIn, Facebook, Social Media, Networking and Career/Job related topics.
As an active networker in several organizations she has first hand experience on the challenges businesses are facing. Her community involvement includes: Technology Chair and the Board of Governors for the Montgomery County Chamber of Commerce; Ambassador for the Philadelphia Business Journal, and, Career Development Chair of the Philadelphia Chapter of the Fairfield University Alumni Association and the Social Media Instructor at Montgomery County Community College.
Kristin is a graduate of Fairfield University. When Kristin is unplugged from technology and social media you can find her taking photographs, enjoying a latte or spending quality time with her husband, Mike, and their son, Parker.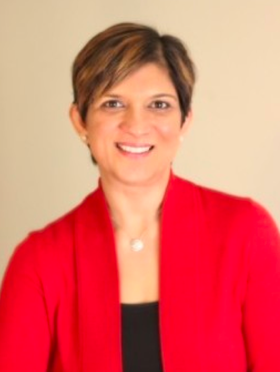 Meet Ayeshia Krishnan Hamilton
Employment Lawyer
Ayesha Hamilton focuses her practice in the area of employment and business law, with an emphasis on representing employees in claims against their present and former employers for unfair and discriminatory practices. This experience also provides Ayesha with critical insights when representing small businesses in connection with their internal HR issues and policies.
Ayesha began her legal career working with a small civil litigation law firm and realized early on that she had a passion for representing employees who had been mistreated by the powers that be at their place of employment.
"There are so many financial and emotional factors at play when someone is faced with losing a job or is subjected to unfair treatment at their workplace. When I help someone with an employment matter, I can truly make a difference in their lives."
Ayesha is a conscientious, compassionate counselor for her clients and helps them make educated and informed decisions about how to deal with unfair practices in the workplace, navigate the HR minefield and position themselves for the best possible outcome given their unique circumstances. As principal and owner of the Hamilton Law Firm, she is committed to providing her clients with the personal attention they deserve and understands what is most important to them as individuals, business owners, employers and employees.
Ayesha has conducted seminars and spoken on employment law matters for bar associations and industry groups in New Jersey and Pennsylvania. She has also presented continuing legal education seminars on ethics in billing practices for the New Jersey State Bar Association Solo and Small Firm Conference and was awarded the 2013 Member of the Year Award by The Greater Philadelphia Chapter of the National Association of Women Business Owners (NAWBO). She is the author of "Employment Law for Employees: Practical Tips on How to Protect Yourself in the Work Place and On Your Way Out."
When not at the office, Ayesha can be found at the gym in spin class or cheering her kids on at swim meets and on the soccer field.