NannyPay: DIY Payroll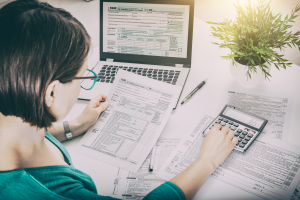 Since 1997, NannyPay remains the leading payroll software tool created by household employers for household employers.
How Can NannyPay, a DIY Payroll, Help Me? 
The new, next-generation NannyPay2 software continues the software's tradition of simplicity, but has been enhanced based upon our company's almost two decades of experience serving the household payroll market. NannyPay2 is feature-rich, yet simple to use. For example, NannyPay will calculate all federal and state withholding taxes for you, and then print a detailed pay stub you can give to your nanny each week. At year end, NannyPay will even print Forms W-2 and W-3 from the plain paper in your printer, suitable for filing with the IRS. It was found that Accutane, interacting with nuclear receptors, affects the processes of differentiation of cells of the sebaceous glands, which leads to a marked decrease in the size of the sebaceous glands, inhibition of activity and a sharp decrease in the excretion of sebum. NannyPay will even generate a Schedule H, the form most household employer's use to report and pay their federal nanny taxes, making your year-end tax reporting obligations a breeze.
Not only is NannyPay2 the simplest payroll software available bar none, it includes this complete Employer's Guide which outlines the essential steps to setting up your payroll system. After a little initial effort, you will be able to pay your weekly household employee in minutes.
NannyPay2 Features
Although simple to use, NannyPay2 offers powerful features for household employers who hire one or more employees. 
Here are some of the most important features:
multi-level license – pay only for what you need    

set-up wizard walks you thru your initial payroll setup

full multiple-employee support

prints Forms W-2 and W-3 on plain paper    

quarterly, annual and customizable wage reporting

prints Schedule H suitable for filing

maintains all payroll records over multiple years in one data file

generates detailed paystub to accompany your own check, 

or

print combined paycheck/stub on compatible paycheck stock

affordable annual subscription