Caring for Parents and Working Full Time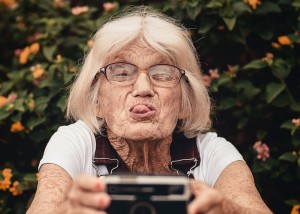 Taking care of an aging parent or loved one, while holding down a full-time job, can make it feel like you are working around the clock. With the added stress, minimal sleep and twice the amount of responsibility, you may be left feeling exhausted.   
According to the Family Caregiver Alliance,  as many as 42 percent of employed Americans have provided eldercare to a parent or senior family member in the last five years.  The average age of these elder caregivers is 49, which also happens to be a peak time for earnings and career achievement. 
Providing care for an elderly parent can mean anything from arranging and providing transportation to their doctor's appointments, preparing meals, doing laundry, paying their bills, and helping with personal needs.  As your loved one begins to need more care, it is inevitable that time will be missed from work. Taking too much time off can result in lost career opportunities, lower earnings (current and future), as well as a loss in paid benefits. 
Tips on Handling the Responsibilities of Work and your Elderly Parents
Practice self care.  With so many responsibilities on your plate, taking time for yourself is a must. Getting plenty of sleep, exercise and maintaining a balanced diet will give you the energy you need to feel your best and complete all of your tasks. 
Talk to your employer.  Let your boss know about your current situation.  There may be some flexible options available, such as reduced working hours, a shift in working hours, or the opportunity to work remotely. Just emphasize that your work is still a priority and it will all be completed at the level it always has been. 
Check with your Human Resources Department.  Find out what types of programs or policies are in place for taking time off to provide care or for taking a leave. You may even qualify for the Family and Medical Leave Act. 
Consider adult daycare.  Placing a parent or aging relative in an assisted living residence or  nursing home is a difficult and emotional decision. Although sometimes this may be the arrangement that works best for all involved, there are other options.  Using the services of an adult day care, for example, will allow your parent to remain living at home yet receive the care, attention and cognitive stimulation they need in a daytime facility while relieving you of those responsibilities during the work day. 
Consider hiring household help.  Bringing somebody into the home may be the best fit for your family, and will keep your loved one at home and help to take some weight off your shoulders. A great way to find someone is through personal recommendations. Don't forget to run a background check before hiring.
If you do choose to hire an elder caregiver, just note that if you pay $2,600* or more in cash wages to your household employee (as of 2023), you must also withhold and pay Medicare and Social Security taxes for this employee (FICA), as well as federal unemployment taxes (FUTA).
NannyPay, a DIY payroll software, makes it easy to track your domestic employees' wages and is just $199.95 per year (for up to 3 employees). NannyPay calculates the appropriate withholding taxes, and generates year-end IRS Forms W2/W3 and a Schedule H. Unlike most expensive household payroll services that charge extra to prepare these forms, they are included in the annual cost of the software at no additional charge.
*Updated April, 2023