What's the Difference Between Desktop and Cloud?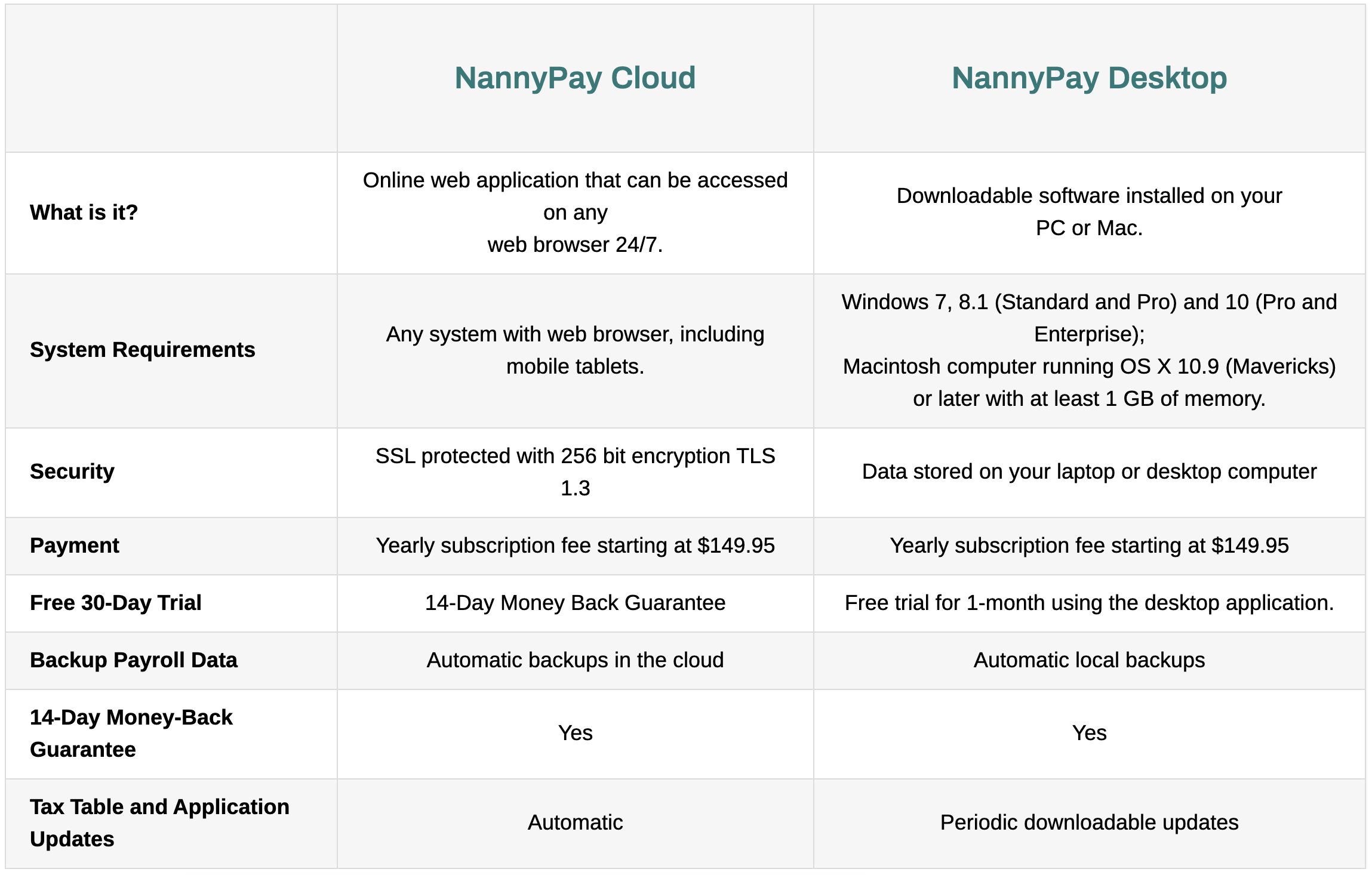 I do appreciate the product. It makes my life easier and is worth the expense.
NannyPay is a fantastic product and was a huge help to me during my employment of a nanny. I highly recommend it.
I've used your [software] for close to two years and love it.
The software works wonderfully.  It was easy to use and the withholding calculations were accurate.
I have had a subscription to NannyPay software for many years, and it has been very helpful.
Thanks for creating an easy-to-use software!!
Love the product.  Simple, easy and affordable.