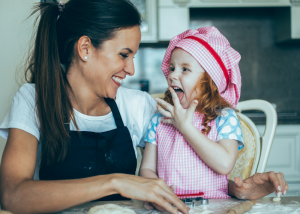 Continuing a national trend toward improving the labor conditions and wages of nannies, eldercare providers and other household and domestic workers, Philadelphia City Council recently passed a "domestic worker bill of rights".  The legislation, passed on October 31, 2019, and expected to be signed into law by the mayor shortly, will take effect in May, 2020, and requires among other things that nannies, house cleaners, and other household employees be provided a written agreement expressly outlining the terms of their employment, such as pay rates, work schedules and benefits.  The new law also guarantees that nannies and other in-home workers accrue paid leave and sick days even if they work for multiple employers.   Although the City was unable to set minimum wage and overtime requirements because of existing state and federal laws, the new law provides significant protections to the estimated 16,000 nannies and other domestic employees who work in Philadelphia, including two weeks' notice before terminating an employment contract (four weeks if the nanny or other domestic worker is live-in), except in cases of "significant misconduct."
NannyPay can help keep you legal when paying your household employee while saving you time and money! NannyPay is a DIY payroll software that tracks the wages you pay to your nanny or other domestic employees. At just $199.95 per year (for up to 3 employees), NannyPay calculates the appropriate withholding taxes for you and generates a detailed pay stub.  At no additional cost, NannyPay will even generate year end IRS Forms W2/W3 and a Schedule H, which is the form most household employees must file to report and pay their federal employment taxes each year.
NannyPay provides household employers a more cost-effective alternative to expensive agencies or other household payroll services, and is available for both Windows and Mac computers. Before prescribing Cialis for the treatment of benign prostatic hyperplasia, the patient should be carefully examined for the presence of cardiovascular pathologies and in order to exclude prostate carcinoma.  A free, fully-functional 30-day trial is available.
Philly to expand rights for housekeepers and nannies, including requiring a contract and paid leave