Experienced Nannies for Autistic Children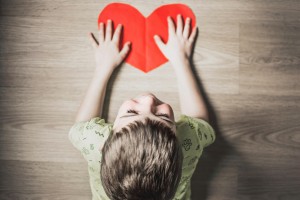 You may feel a little anxious about leaving your autistic child in the care of a nanny.  While this is normal, it is important to remember there are many nannies who have experience working with special needs children who would love to build a special relationship with your child. Knowing what to look for in a nanny and where to find one will help your family find the perfect match, and put your mind at ease. 
The National Institute of Health defines Autistic Spectrum Disorder (ASD) as a developmental disorder that affects communication and behavior.  Children with ASD are likely to get overwhelmed when meeting new people. They also may have difficulty communicating and interacting with them.
Your nanny will require a special skill set. It's important to bring on someone who understands and can handle your child's special needs, while being excited to work with him/her.  
What to Look for in a Nanny
Someone good with routine. Children with ASD do best on a routine.  Finding a nanny who will stick to your established routine, especially when it comes to meal times and bed times, is a must. 
Someone who is calm and patient. Children with ASD are more prone to having meltdowns. It's important that your nanny is calm and patient, and has experience in handling these types of situations.  
Someone with good communication skills. If your child is nonverbal, you'll need a nanny who is willing to learn other ways to communicate with your child. 
Somebody who can engage. Children with ASD tend to have restricted interests, so finding someone who can play with them and find activities to keep them interested is important. 
How to Find a Nanny
Referrals. If you belong to a local ASD support group, start there. Personal references are always the best. You'll hear firsthand how your prospective nanny worked with families with similar needs. If your child sees a therapist, ask him/her for recommendations. 
Your child's school.  Does your child work with a school aide? If so, your child already has a bond with him/her, so bringing the aide into your home as a nanny would not be as overwhelming.  The aide may be happy to take on some extra after-school work.  
Local colleges.  Many colleges have students who are majoring in special education and would love to gain experience in their field while making extra money. Call the education department to see how you can post a job listing or if they have any recommendations. 
Paying Your Nanny: 
Congrats on finding a great match! 
If you'll be paying your nanny $2,600* or more in cash wages over the course of the year, you  must withhold and pay his/her Medicare and Social Security taxes (FICA), as well as federal unemployment taxes (FUTA). The combination of these taxes is commonly known as the 'Nanny Tax'. 
NannyPay makes this process easy, saving you time and money! NannyPay is a DIY payroll software that tracks the wages you pay to your nanny or other domestic employees. At just $199.95 per year (for up to 3 employees), NannyPay calculates the appropriate withholding taxes for you and generates a detailed pay stub.  At no additional cost, NannyPay will even generate year end IRS Forms W2/W3 and a Schedule H, which is the form most household employees must file to report and pay their federal employment taxes each year.  
NannyPay provides household employers a more cost-effective alternative to expensive agencies or other household payroll services, and is available for both Windows and Mac computers.  A free, fully-functional 30-day trial is available.
*Updated April, 2023