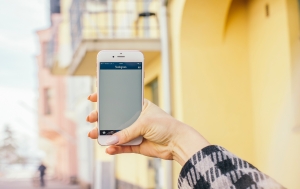 Setting up the Social Media Guidelines
When you're hiring a nanny, social media may not be the first thing on your mind. However, it should certainly be high on the list of things that you consider as you lay out the policies and procedures that you expect your new employee to abide by. Social media has become a large part of our lives, and will likely continue to be so. This means that you'll need to think about how your nanny's online sharing interacts with your family's day-to-day life, and how much you are comfortable with them sharing space on the internet.
Consider creating a set of social media guidelines for your nanny, using the following tips:
Review Privacy Settings Carefully
When you hire a nanny and outline a social media policy, it's important to spend some time going over social media privacy settings with them. If they don't lock down their privacy settings correctly, they may be sharing their location each time they post from their phone or tablet. This means that they are also sharing the location of your children, a dangerous pattern to get into. It's wise to discuss your family's expectations for privacy with your nanny so that you are confident that your information is not being shared on their public facing social media accounts without your permission.
Avoid Identifying Info about Employers
Even if you don't have a firm non disclosure agreement in place with your childcare provider, it's essential that you speak with them about posting identifying information or personal discussions on social media. Otherwise, you run the risk of learning that an unhappy employee has complained about you online for everyone to see, or that personal information about you or your family has been shared after a disagreement. It's far better to have a policy in place that handles how your nanny will conduct themselves on social media, what they are allowed to share about your family, and what you would prefer that they keep to themselves. Consider making this a part of their signed employee agreement so that everyone knows what is expected.
Don't Allow Check-Ins
Several social media platforms allow their users to "Check In" when they visit a business or other public location. Many teens and young adults do this as a matter of routine and don't give much thought to the privacy issues it may cause. Speak with your nanny about the security risks of checking in when they're out in public, especially if they are out with your child. When they do so, it allows people outside of the family to know where they are, to see locations that they frequently visit, and can potentially put both them and your child at risk.
Protect Privacy – Don't Post About Vacations or Routines
Talk with your nanny about the risks of posting about their regular routines with your children on social media. For example, a simple post about taking the child to the park every Tuesday could let a stranger know both the location and the weekly routine that your family follows. In addition, they should be instructed not to post about vacations or post family vacation photos, as this will show their social media followers that your family is not home and that the home is empty.
Decide on a Family Privacy Policy for Photos
Work out a policy with your nanny to protect your family's privacy with regards to photographs, as well. It's natural that your caregiver will become attached to your child, and they may even want to take photos. It may not, however, be acceptable that they share them on social media. You'll need to think carefully about this, and then decide what you are and are not comfortable with. Then add these policies to your family social media rules, as well.
Before you hire a new nanny, it's critical that you have a set of policies and rules in effect for social media and online privacy. These guidelines will help keep your family safe and prevent the caregiver from sharing private information about your family with people that you do not know.