An Important Tool to Help Needy Children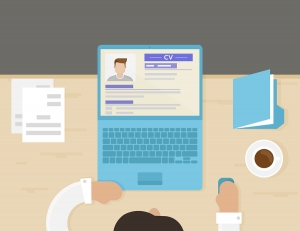 The Personal Responsibility and Work Opportunity Reconciliation Act (PRWORA) of 1996, commonly known as Welfare Reform, requires all employers to report certain information on their newly hired employees to a designated state agency. In Pennsylvania, for example, this law is administered by the Center for Workforce Information and Analysis, which is a division the PA Department of Labor.
New Hire reporting is a process by which you, as a household employer, report information on newly hired employees to the designated state agency shortly after the date of hire. As an employer, you play a key role in this important program by reporting all your newly hired employees to your state.
The purpose of this reporting requirement is to permit the designated state agency to cross match the newly hired employee against a database of non-custodial parents who owe past due child support. When a match occurs, a garnishment notice is promptly sent from the appropriate child support enforcement agency to the employer to "garnish" the employees wages, thus expediting the collection of past due child support payments.
Assisting in Finding Past Due Child Support
For calendar year 2015 alone, more than $19 Million in child support monies was collected by Pennsylvania due to the new hire cross match, demonstrating by just this one state's experience the importance of the program in helping innocent children receive the financial support they need and deserve.
New hire reporting also is used by many states to detect fraud in the unemployment and workers compensation programs, helping to keep the cost of these programs down for all employers and eligible employees.
If you are a new household employer, or an existing employer that has just hired a new nanny, please remember to comply with your "new hire" reporting obligations. The basic reporting form is easy and takes very little time to complete, but may mean a very big difference in the life of a needy child.