Always Know Where Your Children Are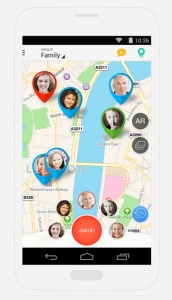 If your kids are with a nanny for portions of the day or they walk to school, if you are the "text me when you get home" mother, or even if you are just a little paranoid, you may want the Family Locator app. Whether your nanny is taking the baby to the park or zoo or you have an child with an active schedule, Family Locator can help put some of your mind at ease knowing where they are at all times.
Family Locator App
With the Family Locator app you can designate safe and unsafe zones and get instant alerts when the kids enter one, see all your family members' locations on a map in real time, send instant messages and tap an SOS button to get your kid's GPS location instantly if they get lost.
Have another app you suggest for nannies? Let us know. We would love to hear what other parents are using!