Staying in Touch with your Nanny without Being a Nuisance
Days are busy. Time is short. The hand-off from nanny to parents is often quick and distracting with all the hellos, hugs and kisses. So what is the best way to stay in touch with your Nanny and the happenings of the day without seeming like a nag?
Today's Technology for Today's Mom
Why not turn to technology? That's right – there is an APP for that!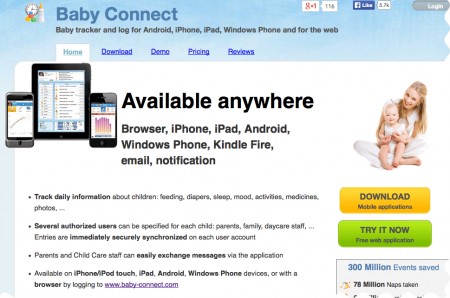 BABYCONNECT www.baby-connect.com
Is a paid app that will allow the parents and nannies to stay connected with the latest and greatest happenings with the kids. During the day the nanny can snap photos and record notes and logs of nap times, meals, diaper changes, mood and more AND you can get a daily email summary.
Not only is the app helpful for the nanny but it can help with keeping track vaccines, growth information, appointments and more. Now Mom, Dad and nanny can be on the same page, well screen, at the same time just by checking the app.
So what does something like this cost? There is a FREE version and paid options for one or more nannies. On average a single household may pay less than $10/month for a service like this. Not bad for all the benefits you received.
Now only if there was a software that could track hours and pay the nanny and taxes…. oh right, that is NannyPay. 😉