Pros & Cons of Being Paid Under the Table
As a nanny or other type of in home caregiver, why should you insist on being paid legally rather than "under the table"?
At first glance, the benefits of tax-free income may seem enticing but take a closer look at what you are losing and you will see that the trade off is far costlier. When you are paid "under the table" you are not officially an employee and hence, are automatically waiving all of the rights and protections the law affords to you as such.
From a practical perspective, being an in home caregiver is very physical work. By being paid "under the table" you have waived all of the workers' compensation protections the law provides. This means that should you be injured while performing your duties, the family that you work for won't have to cover your medical expenses and can't be legally compelled to do so without exposing yourself to risk. How would you raise a workers' compensation claim against the family without explaining why you haven't paid taxes on your income and incurring the wrath of the IRS?
Knowing your Legal Rights as a Nanny
Also, consider that you are waiving all of the protections the law affords you against discrimination and sexual harassment in the work place. State and federal statutes prohibit employers from discriminating against you on the basis of your sex, age, race, disability or perceived disability, national origin etc. By agreeing to be paid "under the table" you are giving up all of these protections.
You may have moved to the United States from a different country only to find that your employer is abusing your services, not paying you as promised for hours already worked, not covering your medical expenses, or subjecting you to some form of discrimination or harassment in the work place. None of us anticipate that these issues will arise at the start of the employment relationship. However, when the issues do arise, you need to make sure that you have every legal protection available to you. Employers are also less likely to abuse the relationship when they know that such abuses can be redressed through an administrative agency such as the Department of Labor.
Be smart-make sure that you are protected throughout the entire employment relationship by insisting that you are paid legally.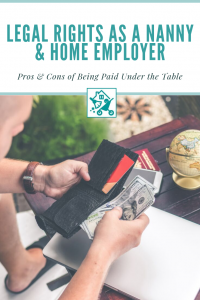 ---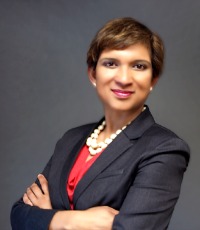 Guest Post by: Ayesha Hamilton, Esq. of Hamilton Law Firm PC
Ayesha Hamilton, Esq. focuses her practice in the area of employment and business law, with an emphasis on representing employees in claims against their present and former employers for unfair and discriminatory practices. Hamilton Law Firm, P.C. practices law in the states of Pennsylvania and New Jersey with offices in the Philadelphia suburbs and Princeton, NJ.